Due to Covid-19 we've had to move our class timetable around a little in the short term, this is unfortunately out with our control and is to ensure we meet current Scottish Government guidance. Class time may be subject to change as Scottish Government guidance is updated, but we hope to keep disruption to a minimum
Entering & Leaving Covid-19 Requirements
Under current guidance from Sports Scotland everyone over the age of 12 years must wear a face covering when entering and leaving the gym, masks are only to be removed when on the matted area for training.
This includes parents or guardians when dropping off or collecting students or picking up forms or any other item from the gym.
We politely request your co-operation with this, thank you.
Zoom Online Training Timetable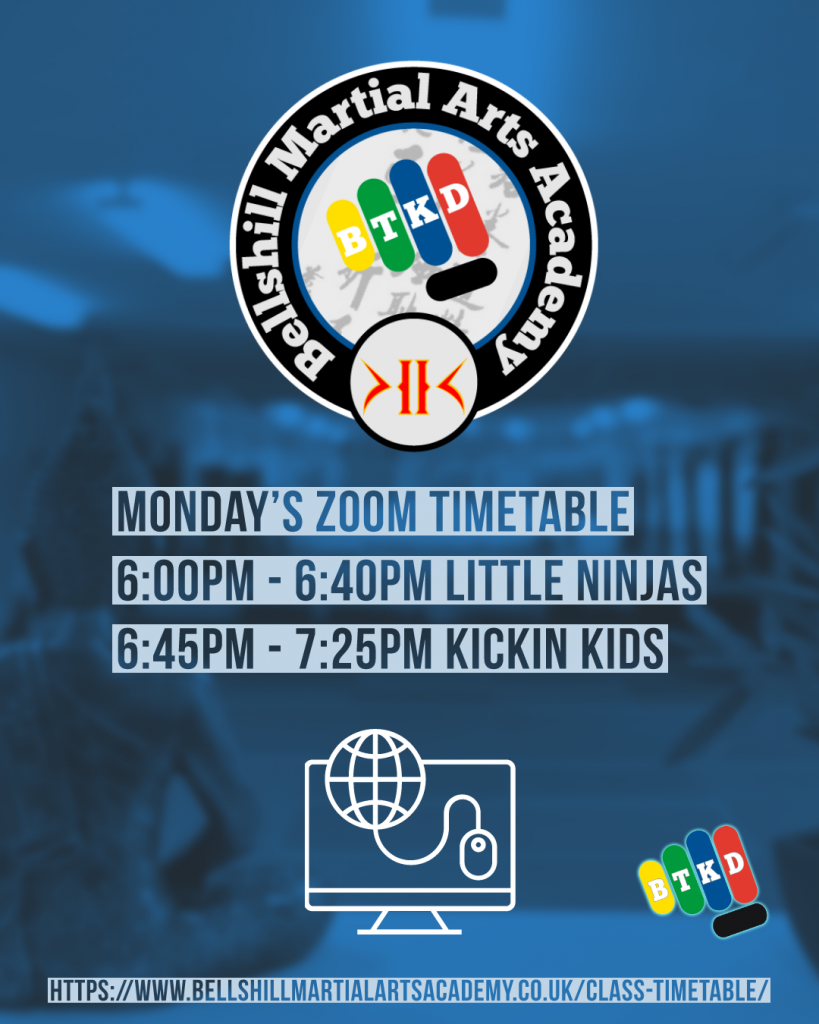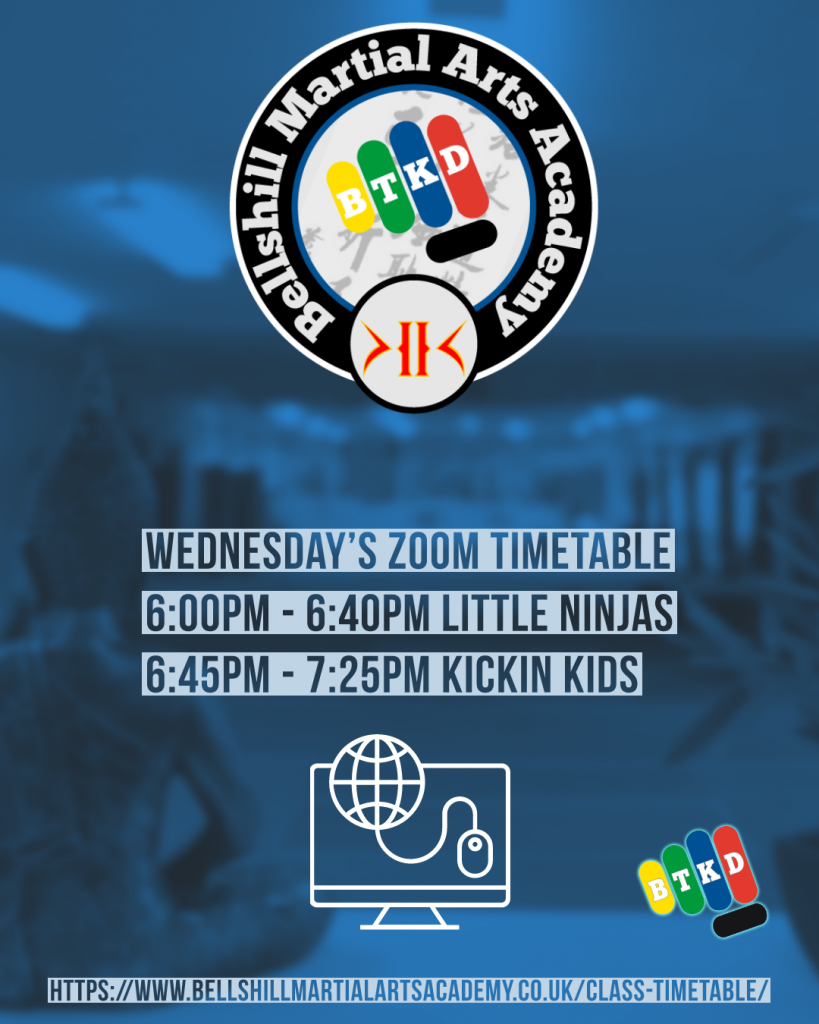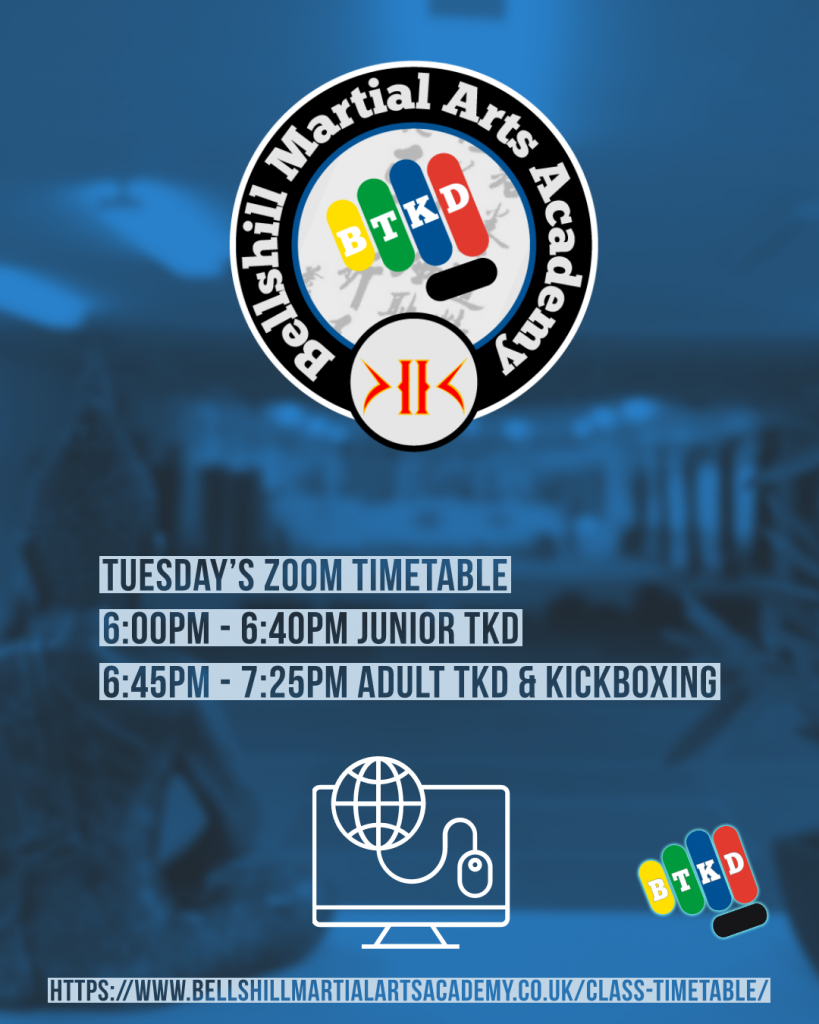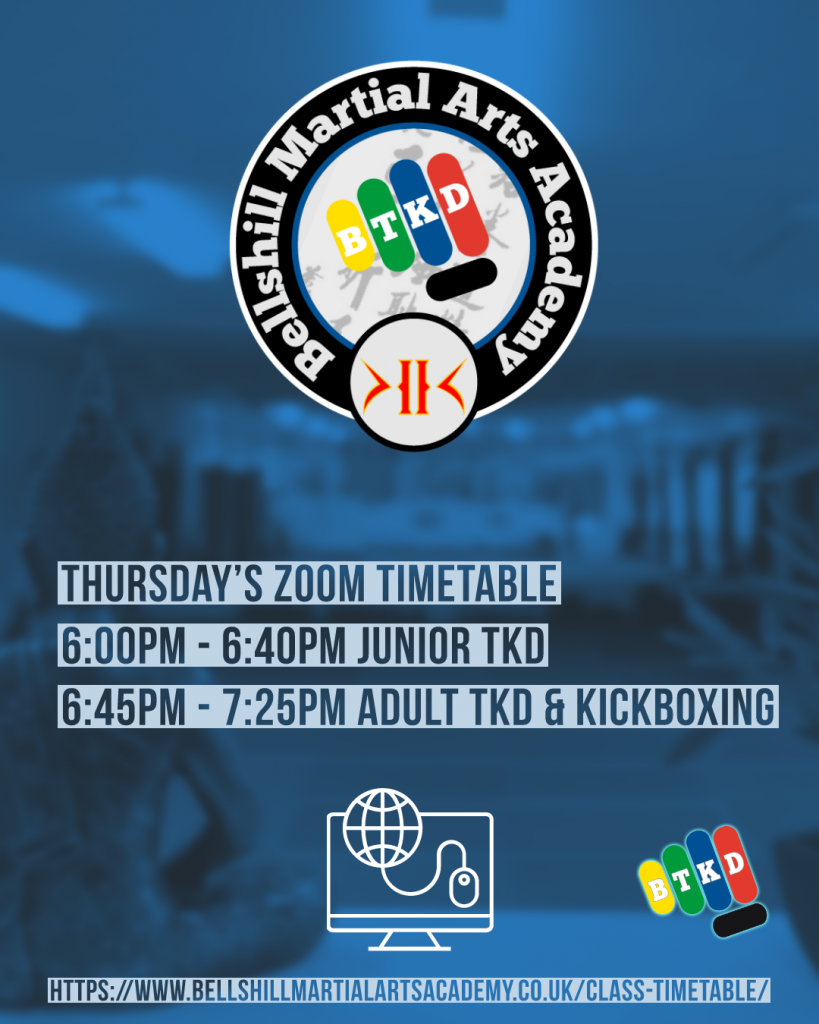 All classes are currently suspended due to the current Covid-19. We will update everyone as soon as wee know when we can open the gym again.
5:45 - 6:30pm
Little Ninjas
6:40 - 7:25pm
Kickin Kids
7:40 - 8:40pm
Adult Kickboxing
5:45 - 6:30pm
Little Ninjas
6:40 - 7:25pm
Kickin Kids
7:35 - 8:20pm
Junior Taekwon-Do
8:30 - 9:30pm
Adult Taekwon-Do
5:45 - 6:30pm
Little Ninjas
6:40 - 7:25pm
Kickin Kids
7:40 - 8:40pm
Adult Kickboxing
5:45 - 6:30pm
Little Ninjas
6:40 - 7:25pm
Kickin Kids
7:35 - 8:20pm
Junior Taekwon-Do
8:30 -9:30pm
Adult Taekwon-Do